What has changed from Android Lollipop to Marshmallow from user point of view on Android TV? Below is the noticeable changes when I use Nexus Player with Android Marshmallow (see how to update).
Precise permission control for each App
When we go to [Settings] → [Apps] → Select specific app  → [Permissions], we can set to allow/disallow apps to use permissions one by one. It becomes more customizable, (I fell it too complicated though).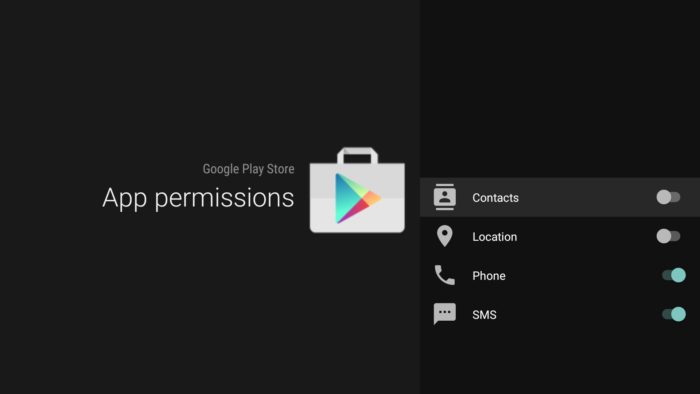 Security patch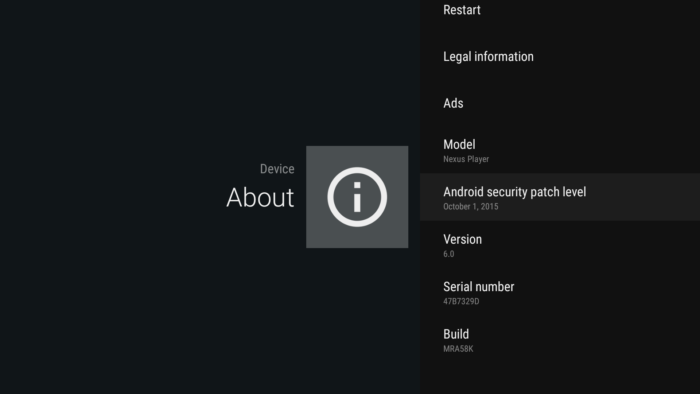 Other than the Android software version update, it seems there's a Android security patch update frequently.
So far, the big change I can find from user point of view is only these stuffs. Followings are the minor changes.
Boot up animation
Android M boot up animation is different but similar to the Lollipop, 4 balls are interacting animation will be repeated during the boot up.
Hidden game
Google often put some joke implementation in their product. Android is not the exception, it contains a hidden playing game. Go to [Settings] → [About] → press [Version] many times, then the game starts. It was almost same with Lollipop, but there's a change in the obstacle, it is Marshmallow! See How to enable developer mode in Android TV for Lollipop game.