Seikeidenron for Android TV
Seikeidenron (政経電論) provides web magazines & videos for politics, economics in Japan. This is an application to enjoy 政経電論 with Android TV devices.
For Android TV app developers…
The source code is open at github, you may check following implementation.
Showing an existing webpage using WebView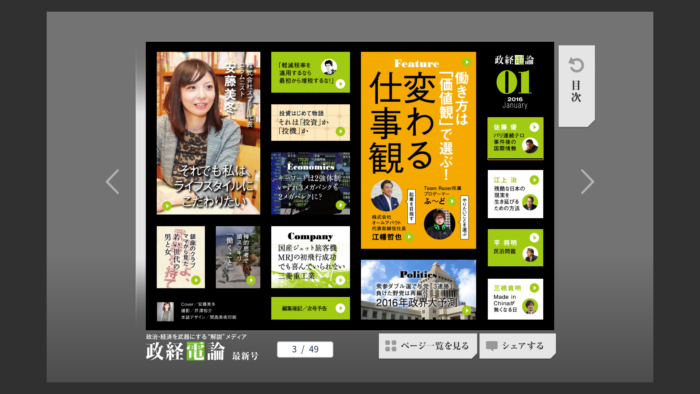 The first row in the BrowseFragment navigates the web magazine, this web magazine is just an existing webpage shown in WebView.
Showing YouTube video data, and launch YouTube video from your app
The second row in the BrowseFragment navigates YouTube Video. YouTube Data API and YouTube Android Player API are used in this implementation.
Related Ref:
Download, Share, Rate

The application is avalable here: Download on Google Play Store
I'm happy if you like! or share on Facebook, Twitter, or other SNS 🙂
Also, please do not forget to rate the app if you like it!