Netflix
No need to explain, Netflix is most famous streaming movie & TV series provider, and now there's more than 75 million subscribers (Wikipedia). For movie lovers, it is a must have service so that you can enjoy unlimited movie at home with flat-rate!
Netflix is available with Android TV devices (such as Nexus Player, recent Sony BRAVIA TV etc.), and below are some screen shots to introduce.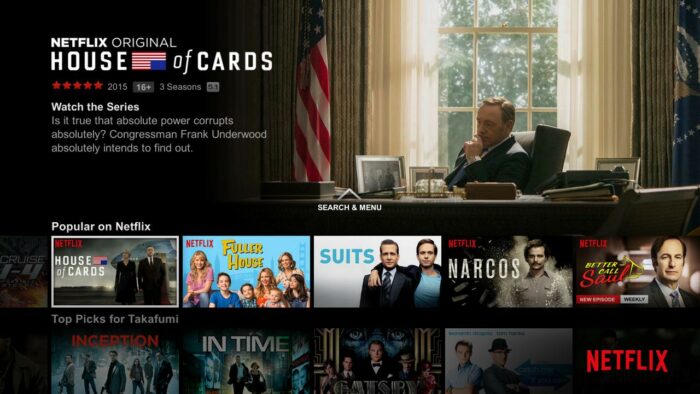 Main page: Many popular movies and TV series are listed. I feel that Netflix is fully utilizing "recommendation" to show personalized video lists. For example, you can see recommended video lists based on the video you watched before.
I guess it is because "searching by text" is usually troublesome for TV, and they are focusing on recommendation.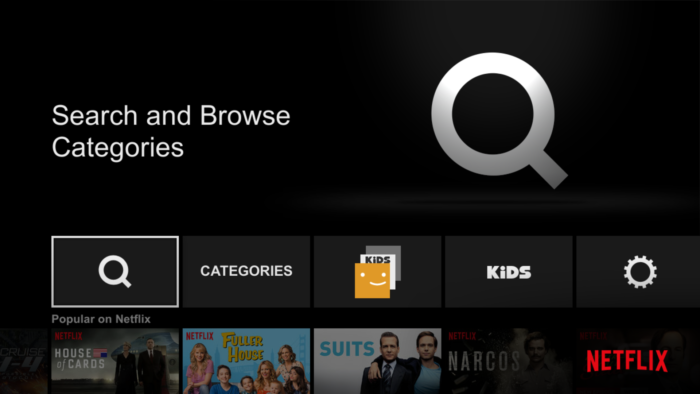 Search page: Of course, you can either search movies by text or categories too.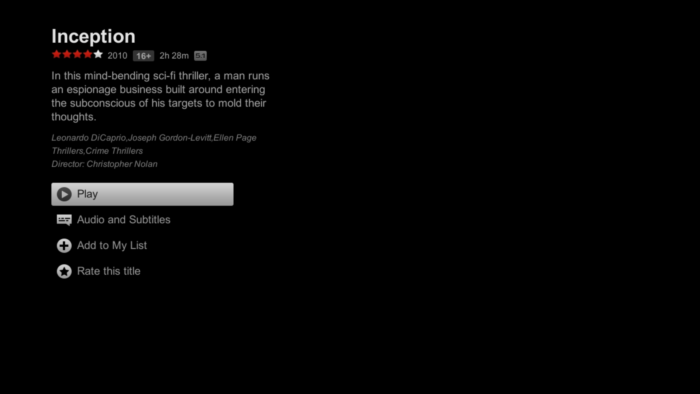 Movie/TV introduction page:
You can see description of the video, and you can change settings of Audio and Subtitles here too.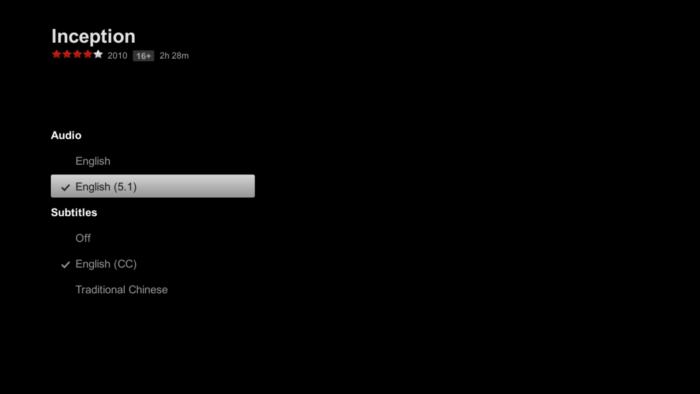 Audio and Subtitle setting:
For Audio, you can enjoy movie with dynamic 5.1 ch if you have home theater system.
Subtitle is also available, it is good for me like a non-native English speaker to enjoy English movie!
If you are interested in signing up Netflix, see Netflix sign up procedure on Android TV for set up procedure.