CPU performance can be tested by using AnTuTu Benchmark application.
By using Technic of Install Android phone's application to Android TV, I tested AnTuTu with SONY BRAVIA KDL-43W800C.
Result was 22694.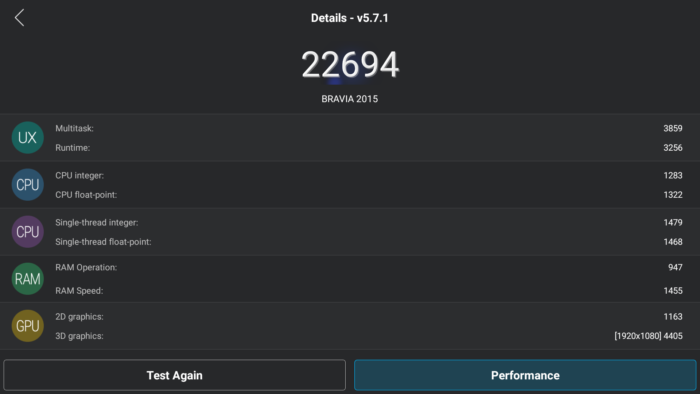 This number is actually lower compared to most of the smartphone. It seems smartphones have usually higher spec CPU than TVs.