Now Android TV is working on Android platform. Some may be interested in CPU, memory, harddisk information about your TV. We can check these CPU, memory, sensor information.. with Android application app, e.g. "CPU-Z".
Again, I tested installing CPU-Z app for Android phone app by using this Technique.
I test with SONY BRAVIA 2015 model Android TV, "KDL-43W800C".
CPU information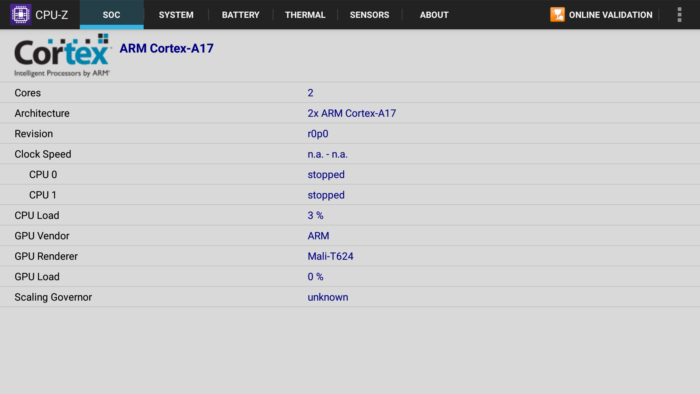 Kernel Version, Memory (RAM), Internal Storage (HDD info) are available.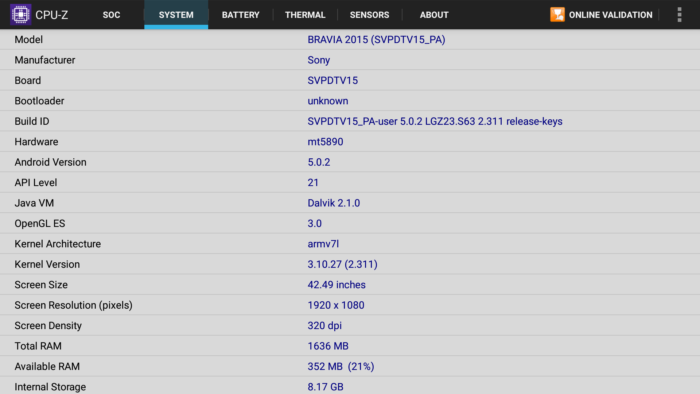 * This post is workaround for testing Android TV. It does not mean that this post guarantee the behavior of introduced apps on Android TV. The tips written here is not officially supported, and I don't take any responsibility caused by using this Technique. Try it with your own responsibility.