Sign up procedure
I signed up Netflix with a 1-month free trial using Sony BRAVIA Android TV. Below is a procedure.
* This post is written at 2016 March. The procedure might change in the future.
You need a credit card even signing up free trial.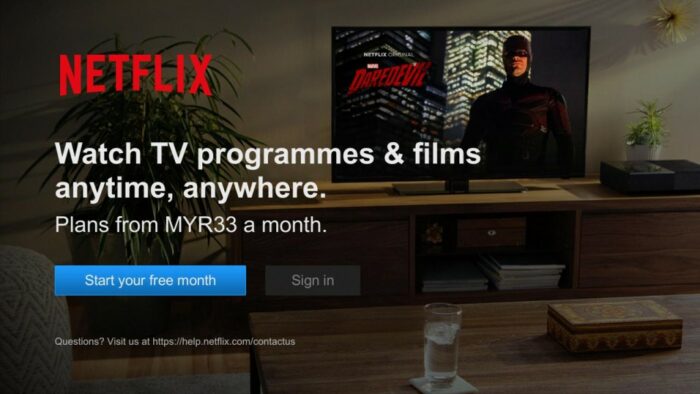 First welcome page: price is shown in ringgit because I registered in Malaysia.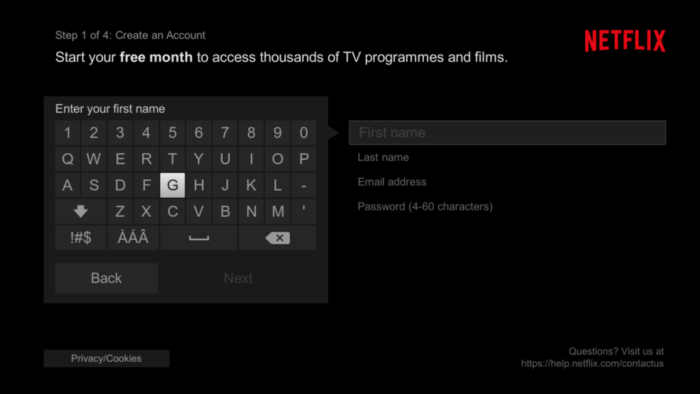 Step 1: Register
Name
E-mail Address
Password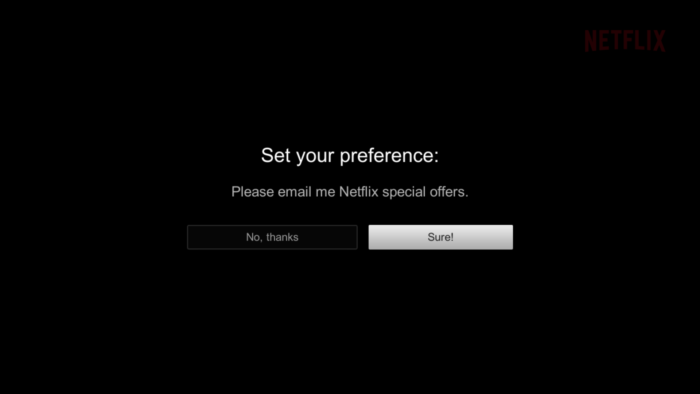 E-mail subscription setting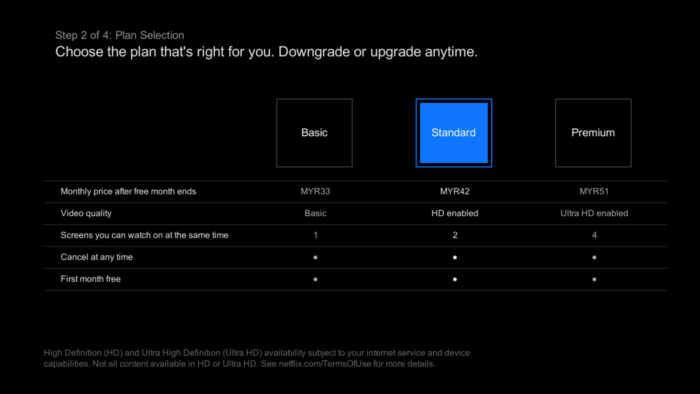 Step 2: Choose your plan
There seems to be 3 plans, "Basic", "Standard" and "Premium".
The big difference is the video quality (you cannot enjoy Full HD with Basic plan) and how many screens you can watch at the same time.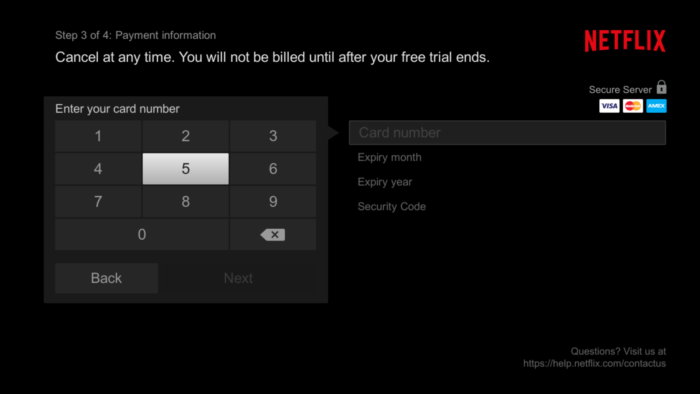 Step 3: Payment setting. Register your  (Credit card number)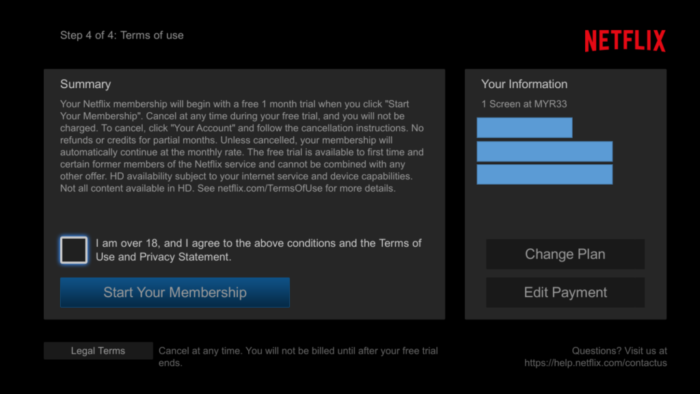 Step 4: Agree terms and conditions.
Sign up done! But you still need to go a little bit of setting.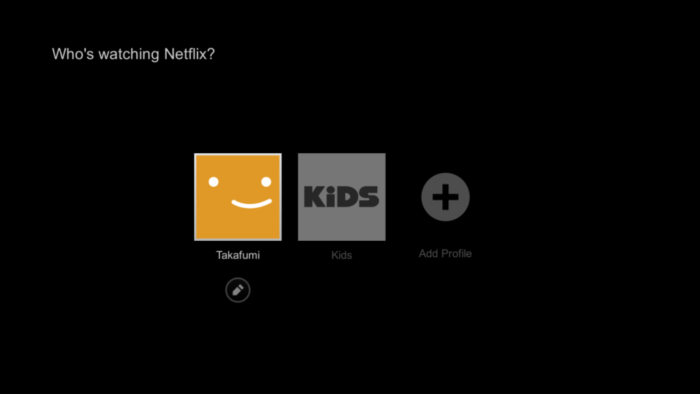 Account setting: we can manage a profile for Netflix (I think this affects to recommendation for your main page video list)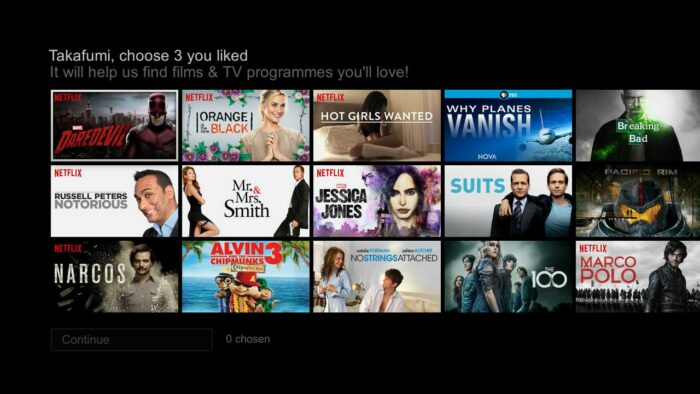 Choose favorite 3 videos. This will create first your preference, which affects the recommendation shown on the main page.
All set up done! See Try Netflix on Android TV for check look and feel of Netflix on Android TV.